Connect with Margaret and her classes
Please see the opportunities listed below. Margaret enjoys meeting parents and students outside of class all year long, and welcomes classroom visits.
Ways to contact Margaret:
Observe classes anytime during the school year.
Call her at 678-772-1644.
Schedule an appointment. Open houses, panels, and class times may be too busy for a long conversation, so plan a visit with Margaret at a library or coffee shop. Drop her a note via email or call her at 678-772-1644.
Attend open houses, parent meetings, class fairs, and other events at each location.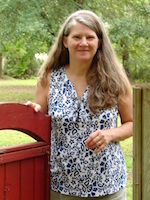 Contact Information:
Margaret Shuman
3965 Sans Souci CT
Clarkston, GA 30021
USA

Phone: 678.772.1644


Website: www.margaretshuman.com


Email: shumanhw@gmail.com

© Margaret Shuman. All rights reserved