Student Tutoring and Adult Consultation
​Develop speaking, writing, and testing skills
Increase motivation and finish lingering projects
Create and clean up resumes and other documents
TUTORING FOR STUDENTS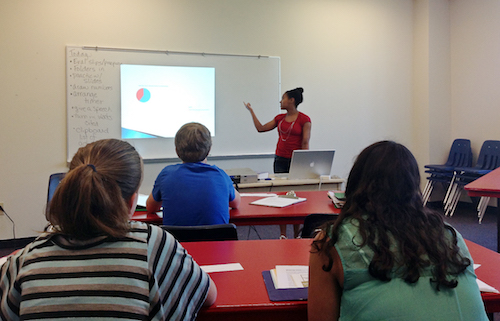 Students in grades 7 through college can reinforce or add skills.
Sample Topics:
finding topics and detail to write about
writing competitive SAT/ACT/AP/college/scholarship/application essays
analyzing literature and understanding rhetorical analysis
doing quality research, using MLA/APA style
figuring out why we have punctuation and how to use it
understanding/reviewing grammar systems
building AP English skills
developing a personal style of writing and public speaking
For other topics to consider, please look at Margaret's course descriptions.
CONSULTATION FOR ADULTS
Refine skills or have your work "cleaned up" in these or other areas:
college/professional writing
resume development
application essays
formal correspondence
public speaking
visual aid design
family history memory books

Price: $50/hr. Group rates negotiable.
For more details, contact Margaret.
© Margaret Shuman. All rights reserved